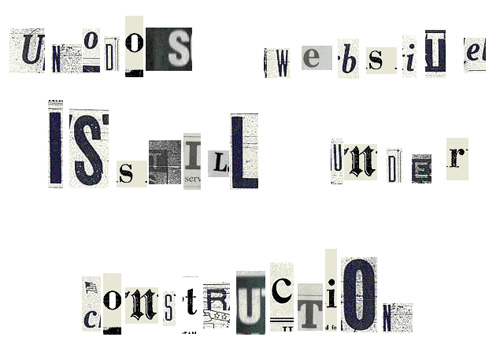 Ransom Note Generator
身代金を要求するときになどに使われる雑誌や新聞の切り抜き文字を使った文章生成してくれるジェネレータ。
同じアルファベットも毎回ランダムに表示するので文字数が多ければアウトプットは毎回異なる。
1 Comment
The information given above is highly relevant. The post
reveals some burning questions and issues that should be discussed and clarified, found
something similar to this page a few days ago –
https://shadowflesh.com/. Furthermore, it's vital to comprehend
within the detail. In the post, one can easily find something fundamental, unusually for him/her, something that can be
extremely useful. So I am delighted with the data I've just obtained.
Thanks a lot!
http://unodos.jp/wp/2009/03/17/ransom-note-generator/trackback/
Post a Comment